Everybody has an Inner Queen!
Sashay and slay! Join Catriona in partnership with Myra E on her empowering mission to help women unleash their Inner Queen mindset.
Be part of the millions of Filipinas empowered in their skin, ready to take on any challenges the Universe throws.
With the help of Myra E, every woman can now discover the secrets to radiating confidence and achieving healthy glowing skin.
Queen, what are you waiting for? Unlock your full potential! With Catriona and Myra E by your side, you will have the tools to become the beautiful, confident woman you are destined to be.
Unleash that Confidence: Inner Queen Mindset!
"When I think of confidence, I imagine people on a huge stage in front of others who look like they are in their element. But funnily enough, I am not that person in everyday life. I have to get myself into a zone where I can become her. Or walk into her shoes," Catriona on adopting an Inner Queen mindset on days when she does not feel 100% confident.
According to her, there are two ways to unlock this mindset: prepare and perform. Prepare by fueling the body with nutritious foods, getting a good night's sleep, taking vitamins, and rehearsing what you're going to say. The next step is to put preparation into action: perform! Even if you're not feeling completely confident or capable, you can still act as if you are, and no one will be able to tell the difference.
Everyone can Have an Inner Queen
Catriona and Myra E users understand the importance of their physical appearance, but they also believe that genuine beauty comes from within. True standouts recognize that everyone has an inner queen, representing the strength, confidence, and grace that exist within all of us, regardless of background.
By tapping into this mindset, standouts everywhere can embrace their beauty, confidence, and go back for their goals without holding back.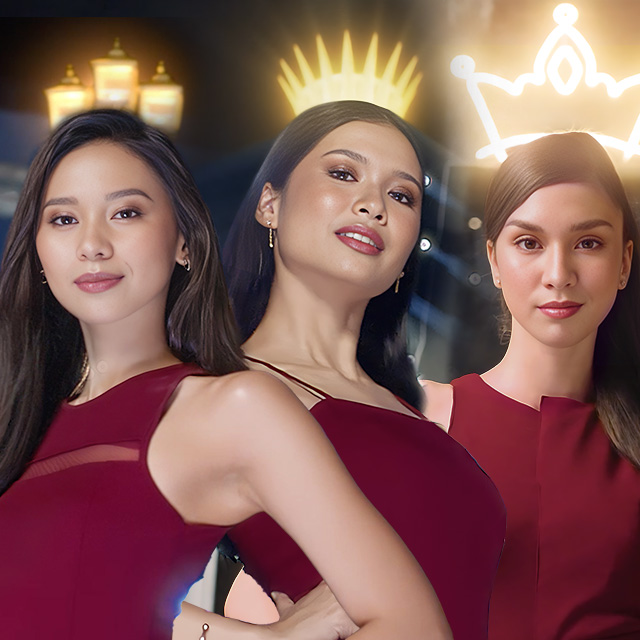 "I believe kapag Myra E, In! It helps make me kapansin-pansin." (Myra E helps me become more noticeable.)
–Anne, 24 from Cubao, Nurse
"Ang alaga sa loob, tulong pang-healthy glow sa labas!" (When we care for our insides, we glow outside.)
–Jane, 26 from Cebu, Security Guard
"Stand-out ako today, awra all day! (I can be a stand-out and have a positive aura all day long.)"
-Sara, 28 from Davao, Hotel Receptionist
Catriona and millions of Filipinas know that true beauty radiates from within. They understand that life's challenges do not define them, but it's their determination that makes them stand out as exceptional individuals.
"GO ALL OUT, and whilst at it, GLOW ALL OUT, too. Take that risk, give 100% of yourself, put yourself out there. Myra E helps me feel and look my best, so that I can give my best in everything I put my mind to. "
-Catriona
The first step to embracing that inner queen: take Myra E daily! With 400 IU of pure Vitamin E, d-Alpha Tocopherol, Myra E provides powerful antioxidant benefits that can help you achieve healthy skin from within, boost your immune system, increase your resistance against sickness, and protect your cells from damage.
With a never-give-up and #AkoPaBa? mindset, you too can unleash your Inner Queen. Like Catriona, you too should try the #1 Vitamin E in the Philippines! Experience the power of Myra E for yourself for only ₱12.50 SRP per capsule.