Yan ang Beauty ng E-mmunity!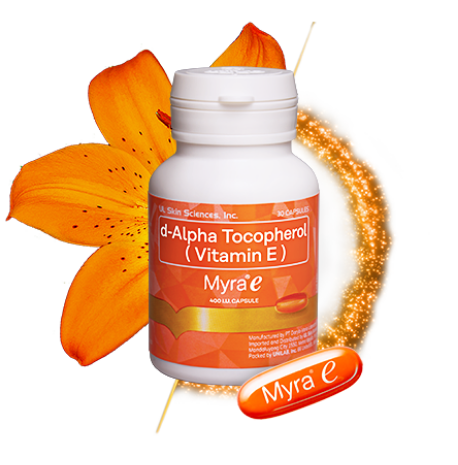 Myra E 400 I.U.
Ready for the Universe? Take the #1 Vitamin E
Challenges don't define standouts, determination does. Kaya when the world changed, queens like Catriona Gray didn't cower. Instead, they confidently faced the world with the help of d-Alpha Tocopherol (Myra 400-E).
Essential for Health and Beauty
Myra Vitamin E is no ordinary beauty vitamin. Get all these powerful antioxidant benefits from 400IU of pure Vitamin E, d-Alpha Tocopherol (Myra E):
– Helps achieve healthy skin from within
– Helps boost immunity / improve immune system
– Helps increase resistance against sickness
– Helps protect cells from damage
Experience the power of Myra for only ₱12 SRP per capsule.
Price
Per capsule / piece – ₱12.00
Box of 8s – ₱98.00
Bottle of 30s – ₱367.00
Ingredients
400 IU Vitamin E
How to Use / Dosage
Orally, take capsule once a day, daily, or as prescribed by a physician.