Ang Beaut-E dapat may E-mmunity!​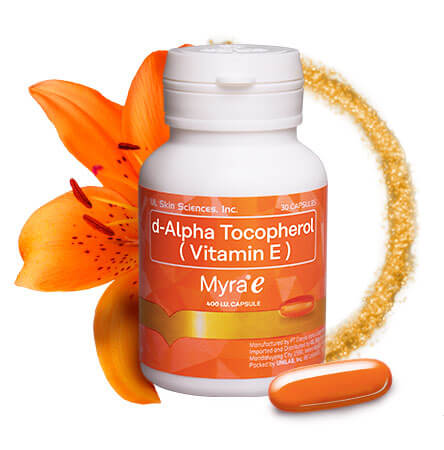 Myra E 400 I.U.
The #1 Vitamin E
True standouts these days know that it's not just about looking good on the outside; what's on the inside matters too. And to help achieve both beauty and immunity, they take d-Alpha Tocopherol (Myra 400-E).
Hindi lang basta beaut-e, may e-mmunity rin!
Myra Vitamin E is more than just your beauty vitamin. It is made out of a powerful antioxidant that helps protect cells from damage and increases resistance against sickness. Kaya hindi lang basta beaut-E, health-E rin! 'Yan ang totoong kinaganda ng Myra. ​
​
Experience beauty and immunity in a capsule for only P12 SRP.
Price
Per capsule – ₱12.00
Box of 8s – ₱98.00
Bottle of 30s – ₱367.00
Ingredients
400 IU Vitamin E
How to Use
Orally, take capsule once a day, daily, or as prescribed by a physician.