LET YOUR INNER QUEEN
GLOW ALL OUT!​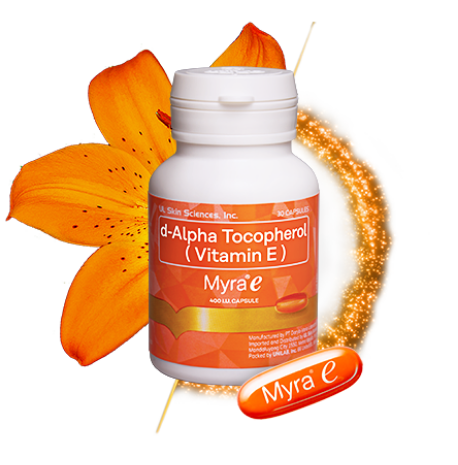 Myra E 400 I.U.
Akala Mo Yan na ang Best Mo? May I-gglow ka pa girl!​
Just like Catriona Gray, we want to be a queen who is confidently beautiful, with a glow that makes her stand out from the crowd.​
Always be at your best and face the world with a confident glow with the help of d-Alpha Tocopherol (Myra E), the No. 1 Vitamin E trusted by millions of Filipinas!​
Healthy Glowing Skin from Within​
d-Alpha Tocopherol (Myra E) is a powerful antioxidant that helps increase resistance against sickness and protect your cells from damage from the inside, so you can get a healthy glow outside. Add Myra E to your daily skincare routine now! Only P12.50 per capsule! ​
​
Inner queen mo, handa na ba?​
Price
Per capsule / piece – ₱12.50
Ingredients
400 IU Vitamin E
Dosage
Taken orally, one capsule per day, daily or as prescribed by a physician.​