(Article originally from mega.onemega.com)
For Sunshine, her busy schedule away from home makes her treasure the late hours she reserves for her daughters and for herself. As a part of her nightly skincare routine, she takes a capsule or two of Myra Ultimate after dinner or before bedtime. Myra Ultimate contains an antioxidant called astaxanthin that stimulates collagen production, maintaining skin elasticity and firmness. It also lightens dark spots on her skin as it provides the necessary UV-protection she needs throughout the day. Best of all, Myra Ultimate is an easy addition to any routine and works within the body, providing younger-looking skin without the lengthy process.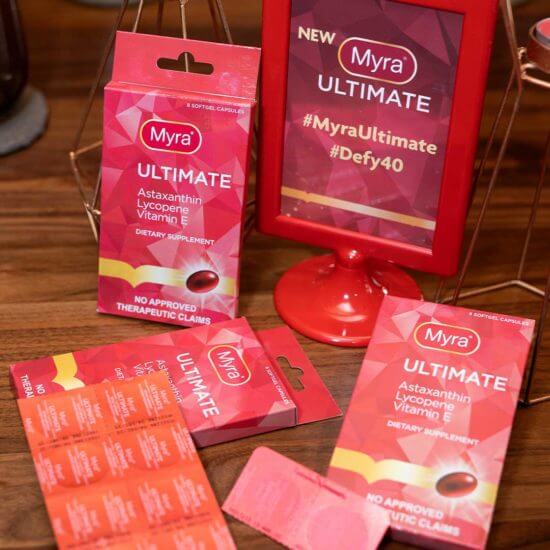 Packing only the essentials
View this post on Instagram
My roles as a single working mom and actress are challenging especially during the busiest days, and I need to be ready at a moment's notice," Sunshine said on Instagram. No matter where her work takes her, she always carries around the essentials: a pair of shades for shoots under the sun, lipstick and press powder for touch-ups, and perfume to always smell fresh, to name a few. Of course, she also doesn't forget to bring a pack of Myra Ultimate, her go-to anti-aging partner. Being ready for whatever comes is a good attitude to practice, and Sunshine always leaves room in her purse for her daily problem-solvers."
Read the full article here.