This is to announce that Myra E products, Myra E 400IU 30s and 100s will now also be produced in a new local manufacturer Belmont SoftGel Pharm while the rest of the Myra E products will remain to be produced in Darya-Varia Laboratoria, Tbk of Indonesia.
Belmont SoftGel Pharma is a local state of the art plant, passing all manufacturing and operation regulations. UL Skin Sciences, Inc., the makers of Myra, is confident that the products, regardless of the manufacturer, will remain to have the same tried and tested formulation and will undergo the same strict quality control process that the brand has been implementing for more than 40 years now. Therefore, the benefits of Myra E will remain to be providing healthy skin from within while helping strengthen one's immunity.
With this change, there also has been an update in the packaging of both products. ​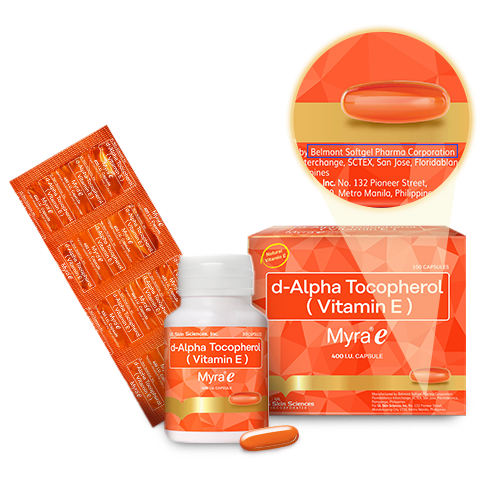 For questions, please contact us at [email protected] or message @Myra Philippines on Facebook. Thank you!​