Pure Vitamin E: A Powerful Antioxidant
Vitamin E is an antioxidant that can naturally be found in dietary sources such as nuts (almonds, peanuts and hazelnuts), and vegetable oils (sunflower, wheat germ, safflower, corn and soybean oils).
There's more to Vitamin E than a go-to nutrient for healthy skin. This antioxidant offers more for overall body health. And that's thanks to the nutrient's prime benefits: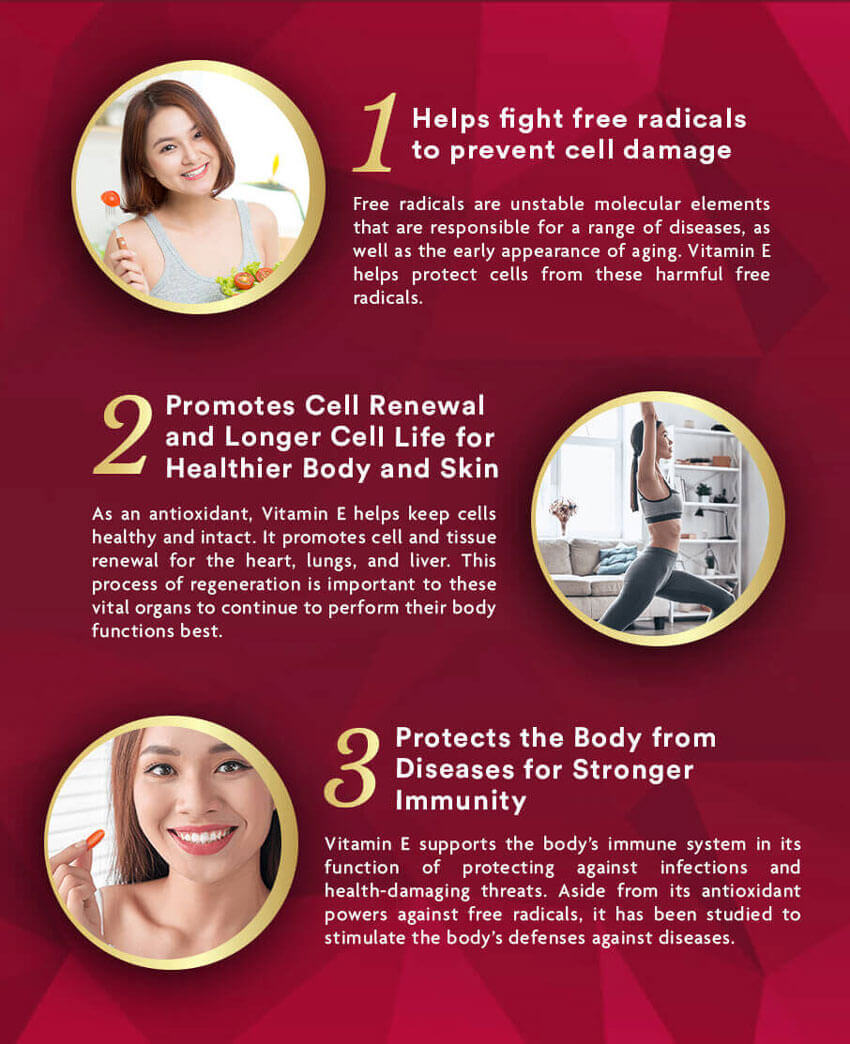 With all these benefits, we can conclude that Vitamin E is an essential immunity boosting nutrient. To keep your body healthy and protected from diseases, regular and sufficient intake of all necessary nutrients such as Vitamin E is a must.
Looking for vitamins for healthy body and skin? Experience the health and beauty benefits of vitamin E from the No. 1 beauty vitamin, Myra E.
Myra E is available on leading drugstrores nationwide and online via Shopee, Lazada, or Watsons. Only P12 SRP per capsule.
Sources:
https://www.ncbi.nlm.nih.gov/pmc/articles/PMC3997530/
https://www.hsph.harvard.edu/nutritionsource/vitamin-e/
https://www.medicalnewstoday.com/articles/318652
https://www.ncbi.nlm.nih.gov/books/NBK230984/
ASC Reference Code(s): U089P060121MS